Having a vehicle on aircraft reduces Squad Capacity
complete
East Coast USA on Xbox Series X version 1.0.11.0 of the game. Having a vehicle on board an Aircraft reduces the Squad capacity by two for deployment missions. The particular aircraft capacity is still six, allowing the vehicle (which takes up three slots) to be carried with an additional three soldiers. However, once in the ready screen, that vehicle cannot be deployed with those soldiers as it simultaneously reduces the squad size and takes up three squad slots itself. It looks like some improper values are being used to calculate the various capacities. The net effect is that vehicles are essentially unusable in game due to this doubled penalty.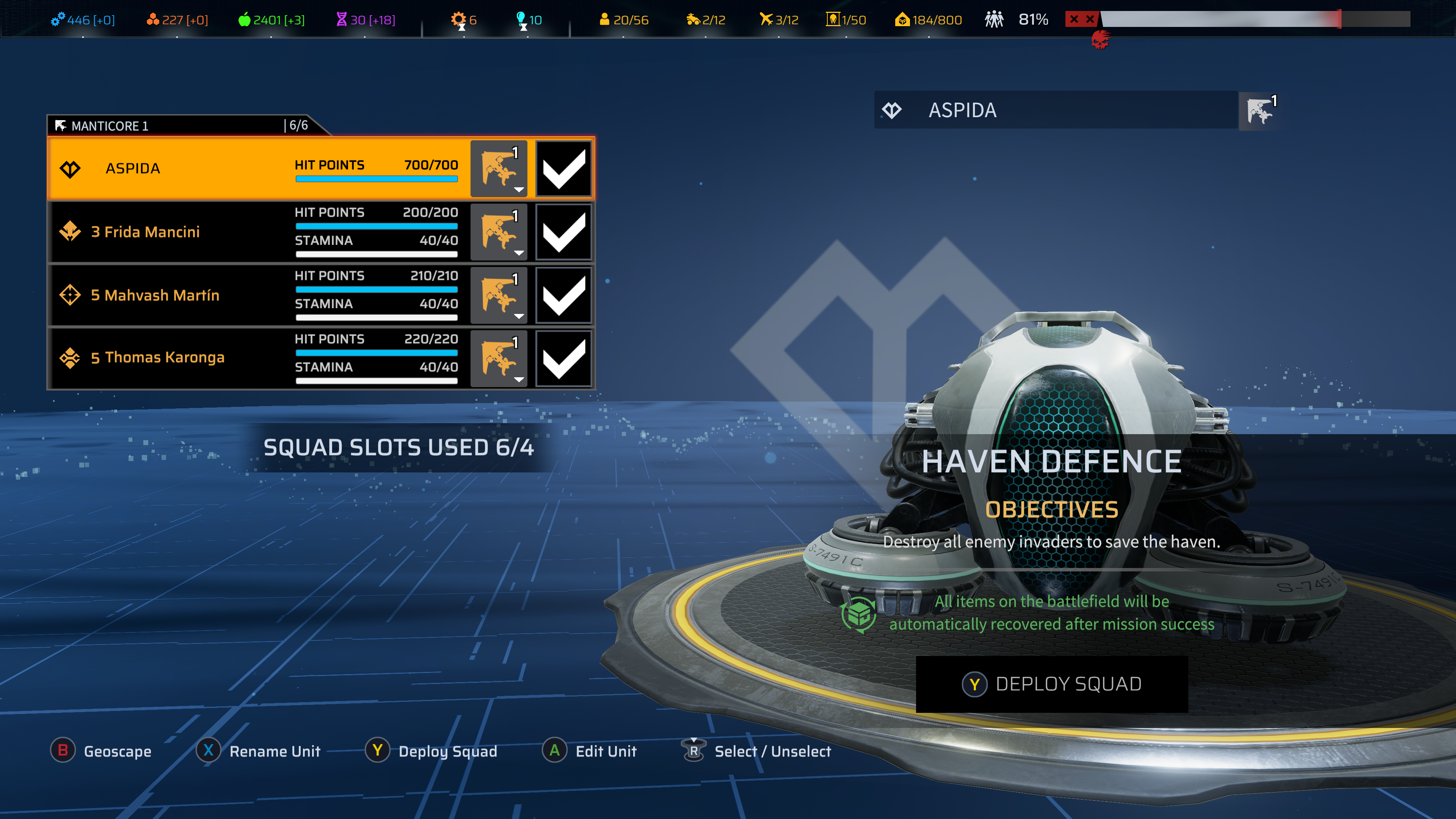 marked this post as
complete
Merged in a post:
Vehicle in mission. Squad can't deploy.
PS4pro: at patch 1.05 it's now almost impossible to deploy a vehicle. The patch made this problem worse. The game is essentially unplayable at patch 1.05 because of this.
I suspect to deploy a vehicle I'd need two aircraft with a carry capacity of at least 10. And that might not work...
Details: for a scavenging mission 1-manticore can deploy 6 men. It can't deploy a vehicle & 3 men. Says the mission limit is only 4 if a vehicle is on the manticore.
Merged in a post:
Can't Deploy with SCARAB
XBOX ONE X, North America - I'm unable to Deploy Squad with the SCARAB. When I try, I get a notice that 6/4 slots have been filled, even though I'm only using a 3-team squad with it. I found that if I unselect the SCARAB, then reselect it, I can launch the mission (but it then shows 6/8 slots filled, which is obviously still incorrect).